MANDATE TRADE UNION SAYS PROPOSED SALE OF ALCOHOL BILL MUST ENSURE PROTECTION OF SAFETY AND WELLBEING OF BAR STAFF AS A KEY PRIORITY
Tuesday 31 January 2023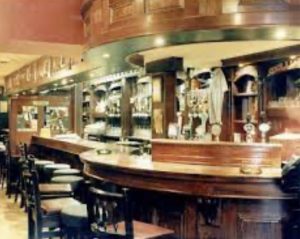 Union calls for revocation of alcohol licenses where breaches to employment law occur and a statutory role for workers' representatives in licensing process
The Mandate Trade Union – which represents bar and retail workers – will today (Tuesday, 31 January) tell the Joint Oireachtas Committee on Justice that the proposed Sale of Alcohol Bill must ensure the safety and wellbeing of bar staff as one if its key priorities.
The union's General Secretary, Gerry Light, will be addressing the Committee along with other stakeholder groups this afternoon and in this context, he will say that the Bill should provide for the revocation of a license where breaches of employment law occur and that workers' representatives should have a say in the issuing or renewal of licenses.
Mr Light will tell the Committee that up to 50,000 workers were employed in the bar trade before the pandemic, however, there has been a significant exodus from the sector and is now experiencing labour shortages.
"As a result of this labour shortage in the licensed trade, bar workers are working even longer hours than ever before with many working until the very early hours of the morning with clean-up duties. This is why we will be proposing that premium pay for those working after 11.30pm be mandatory and there need to be stronger penalties for employers who don't pay for 'cleaning up time' and who breach the working time legislation. In addition, bars should be required to provide transport home for all staff working unsocial hours or at the very least pay them for transport home.
"Bar work is also a high-risk occupation from a health and safety perspective with staff having to deal with unnecessary levels of aggression – and sometimes violence and intimidation – from some customers who are intoxicated. This is why we in Mandate are calling for this Bill to ensure that assaulting, threatening, abusing, obstructing or hindering workers is made a statutory offence," Gerry Light said.
Mandate will be proposing a number of other measures to the Justice Committee this afternoon in relation to protecting the health, safety and welfare of bar staff:
A specific provision should be established for the revocation of a license (temporary or permanent) if breaches to employment law occur and the publication of the names of the employers and their premises;
Workers' representatives should have a right under law to be included in the groups entitled to take part in the process around the issuing or renewal of licenses and the licensees' track record on workers' right legislation should be a key issue for consideration in this context;
Following the example of Australia and New Zealand, trained trade union staff should be enabled by law to conduct inspections of bars to ensure compliance with health and safety legislation.