WORKERS AT CORRIB OIL, BALLINASLOE, TO STRIKE AGAIN FROM 6.30AM ON SATURDAY OVER COMPANY'S REFUSAL TO RECOGNISE THEIR RIGHT TO BE REPRESENTED BY MANDATE TRADE UNION
Wednesday 29 March 2023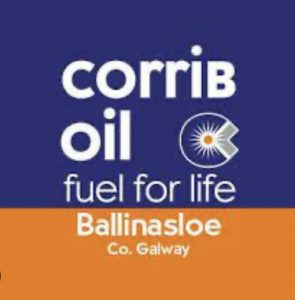 Union expresses deep concern at company's divisive tactics which are hardening attitudes rather than resolving the dispute
Staff at the Corrib Oil filling station in Ballinasloe will strike again from 6.30am to 10pm on Saturday (1 April) over the company's refusal to recognise their right to be represented by the Mandate Trade Union.
John Carty, Mandate's Western Divisional Organiser, expressed deep concern at Corrib Oil Ballinasloe's divisive tactics which are hardening attitudes amongst their staff rather than resolving the issues in the dispute.
"Mandate understands that the company has given vouchers to those members of staff that have passed their colleagues' pickets and has also reduced the working hours of some of those who have taken strike action. There are other developments in terms of staff relations that are very worrying and point to a determination on Corrib Oil Ballinasloe's part to engage in conflict rather than sit down and talk with their staff's union."
Mr Carty said that Corrib Oil Ballinasloe has refused to honour its pre-Christmas offer to engage with the union – despite a number of requests for meetings from the union over recent months – in order to negotiate a procedural agreement .
"The Corrib Oil staff in Ballinasloe joined Mandate and have asked us to engage with the company to put a procedural agreement in place so that any issues they have can be dealt with collectively and in an orderly fashion. Unfortunately, since last August, Corrib Oil haven't yet seriously engaged with Mandate, their staff's chosen union, on putting such an agreement in place.
"The Corrib Oil Ballinasloe staff have been left with no choice but to take strike action now for a third time because of the company's refusal to seriously engage with Mandate – a decision they took overwhelmingly but with regret. The strike action will be taken again on Saturday and further action may be necessary if a resolution to these issues isn't found," John Carty concluded.