MANDATE TRADE UNION CALLS FOR STRONGER LAWS TO PROTECT RETAIL WORKERS AGAINST ABUSE AND ASSAULT
Wednesday 22 March 2023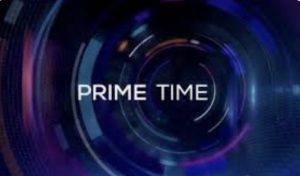 Union says employers need to adopt zero tolerance policies and make customers aware of these policies
The Mandate Trade Union has called on the Government to introduce stronger laws to protect retail workers against abuse and assault. The call was made in light of the RTÉ Prime Time programme last night which highlighted the extent and severity of the problem.
Mandate Assistant General Secretary, Jonathan Hogan, said that Ireland needs to follow the example of other countries in bringing in specific protections for retail workers.
"As part of our ongoing campaign 'Respect for Retail Workers' campaign, Mandate is calling on the Government to review and introduce – as necessary – stronger legislation which outlaws the abuse of workers and prohibits violence in the workplace. Examples of such robust legislation have already been introduced in countries like Scotland, Sweden and Australia."
Mr Hogan said that employers need to implement a zero-tolerance approach to safeguarding the safety, health and welfare of all workers.
"Employers cannot remain silent on this issue and Mandate is calling on employers to generate greater customer awareness around this critically important matter and in this regard our members would welcome in-store point-of-sale signage that sends out this clear message."
Jonathan Hogan said that the last three years have been extremely difficult for everybody but particularly for retail frontline workers, who continuously served their communities throughout the pandemic and prior to the rollout of a vaccination.
"The recognition of this fact alone should be the key motivating factor for customers to ensure that retail workers and the environment within which they work is free from violence and harassment. Dignity and respect must transcend across all workplaces, across all people and sections of society.  
"Unfortunately, evidence from across the globe – as well as last night's RTÉ Prime Time programme – seems to indicate that this type of unacceptable behaviour towards retail workers is on the rise resulting in some cases with workers tragically losing their lives. Evidence also supports the reality that women are more likely to be subjected to unacceptable behaviour," Jonathan Hogan concluded.